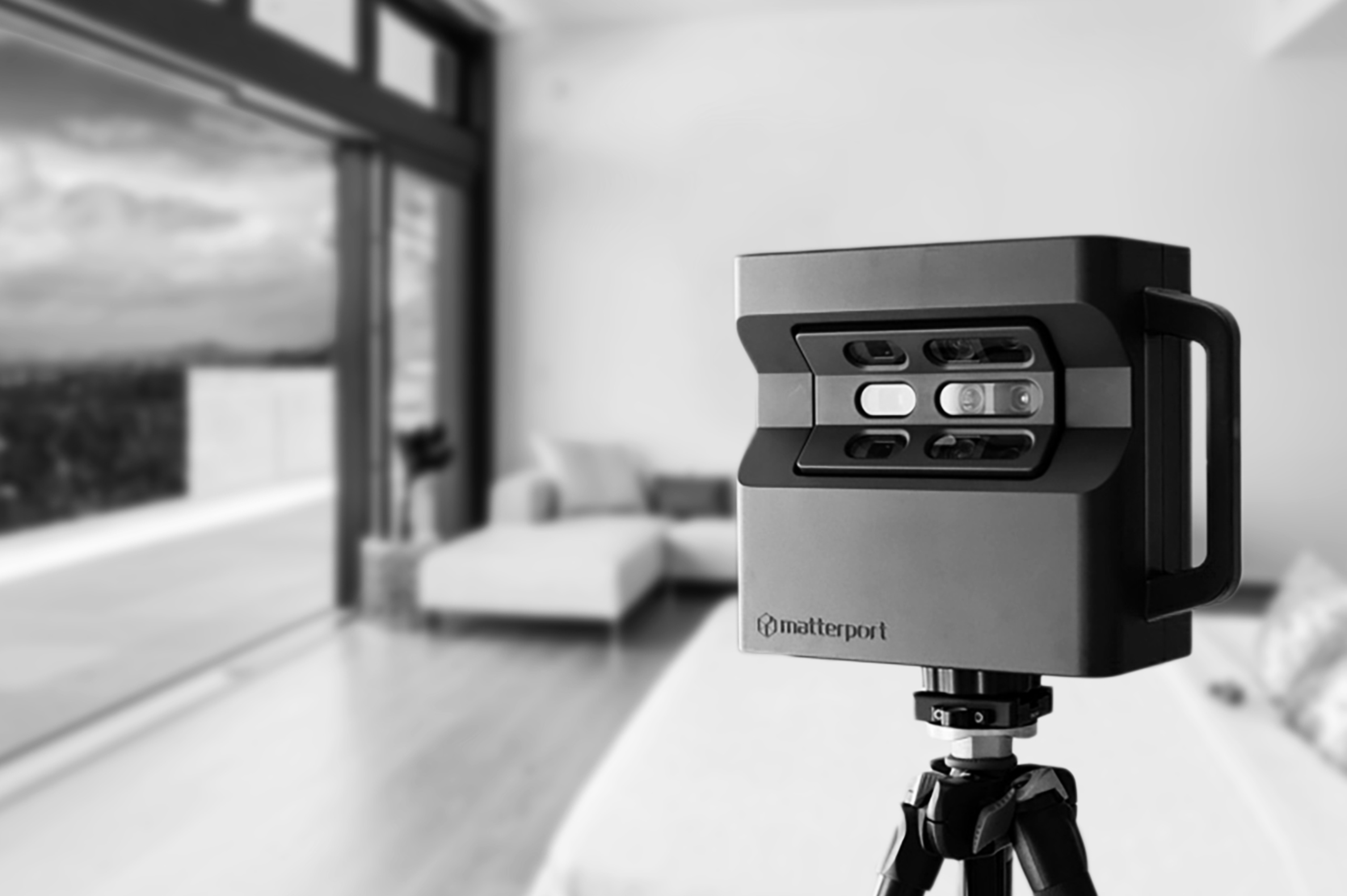 In times of uncertainty, selling a home may seem like a difficult task. With stay-at-home orders in place around the country due to coronavirus, showing a home isn't always possible or safe. However, the home selling experience doesn't have to be put on pause. Instead, consider creating a 3D home tour as a safer way to showcase your listing.
What is a 3D Home Tour?
The Matterport camera is a three-dimensional system, which is used to create a realistic space, take measurements, and generate data to complete a 3D rendering of a property via 360 degree photos. This is a clean and beneficial way for potential buyers to tour your property from the comfort and safety of their own home.
Viewers can explore the location from a variety of angles and learn about the interior of the space without ever having to visit it. Matterport lets users see a virtual dollhouse view—a zoomed out view of the whole property, which allows for a big picture of the space—and the measurements of each individual room. They can then click through the space as if they were walking through it. The 3D home tour works both on mobile and desktop devices, or even a VR headset for a more immersive experience.

Why 3D Home Tours Matter
In a survey done by Matterport, real estates agents reports that 95% of buyers are more likely to call about homes that have a 3D tour, 55% of home buyers said their first step in buying a home was by conducting an online search, and 20% of offers were made on homes with no in-person tour. These are significant percentages of sales you could be missing out on by not taking advantage of creating a virtual home tour.
But how difficult is it to make a 3D home tour? Without the right equipment and experience, you might miss out on angles of the house that viewers would like to see, and there's the added complication of linking the 360 degree photos together. That's why considering using a third-party, such as Spotlight Home Tours, will take the stress off your shoulders and do all the work for you. We have professional photographers who know the best angles and lighting to make your property come to life.